NEW NAME, BRIGHTER FUTURE TOGETHER
Built on a foundation of serving others, Lake Valley EMS has been serving the citizens of the Mohawk Valley since 1966. Lake Valley EMS prides itself on its ability to provide high quality medical care, essentially bringing the emergency room to their patients. With an immense understanding of the importance of technology and education, Lake Valley EMS is committed to bringing the valley innovative health care solutions backed with a team of highly trained EMS professionals.
Our ambulances are equipped with the latest technology including cardiac monitoring systems, auto pulse CPR devices, and transport ventilators. Joining the Priority Ambulance family of companies in 2023, Lake Valley EMS is ready to for the next level of care working alongside its national partner to create more opportunities for better care throughout the Mohawk Valley and Southern Adirondacks region.
1966
New York State mandated that ambulances be staffed by only trained and certified technicians by 1967. Reverend Donald Jansen called for a meeting and helped established GAVAC. On the night of December 31, 1967, the initial crew of Mrs. Jane Ahrens, Raymond Colinas, and Reverend Donald Jansen, answered the company's first call
1969
In June of 1969, the current GAVAC building in Amsterdam was opened as a commitment to the growing needs of the community
2007
GAVAC becomes a county-wide ambulance service with the acquisition of Fonda Fultonville Volunteer Ambulance Corps
2014
Construction of the Fort Plain Station was completed to help provide localization for crews to respond quicker to the Fort Plain and Canajoharie areas
2023
GAVAC joins Priority Ambulance family of companies and rebrands as Lake Valley EMS
Lake Valley EMS Lake Valley EMS provides emergency and non-emergency ambulance services in Montgomery County, which includes the entire Greater Amsterdam Area, including the Town of Amsterdam, Cranesville, Fort Hunter, Tribes Hill, Fort Johnson, Hagaman, Town of Florida, Town of Perth, and the Town of Broadalbin, parts of Galway fire districts, Town of Glen, Town of Mohawk, Village of Fonda, Village of Fultonville, village of Canajoharie, Village of Fort Plain, and Village of St. Johnsville.
New York
Corporate Values
Trust built with communities, medical facility partners, patients and employees is at the heart of our company. We build that trust by infusing into every aspect our core values of S.A.F.E – Safe. Accountable. Friendly. Efficient. When we deliver on our core values, our customers experience the key attributes of service and quality care that present as our employees being professional, courteous and on-time. The consistent delivery of this service over time builds the trust of our community members and customers that is essential to our success as a member of the Priority Ambulance family of companies.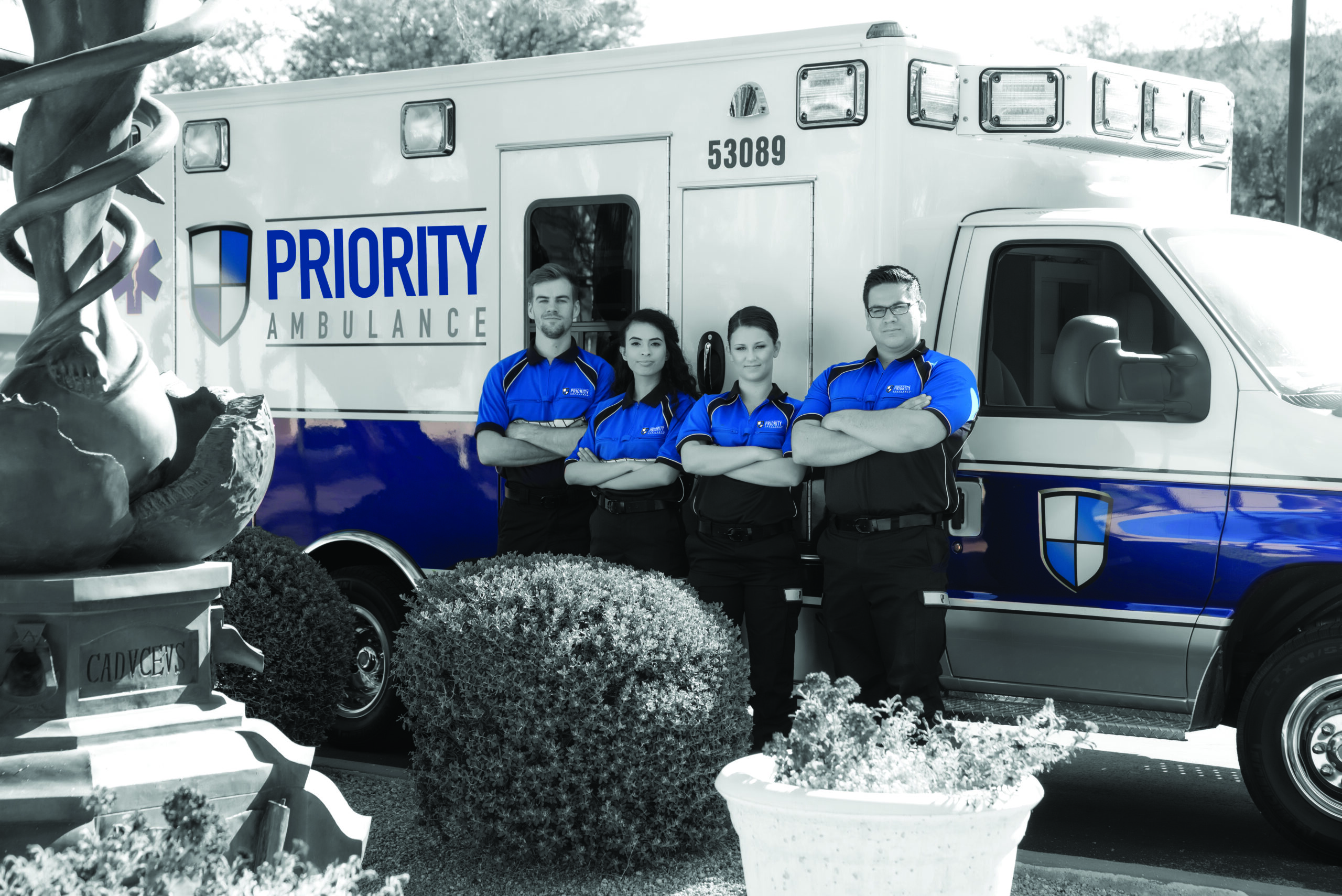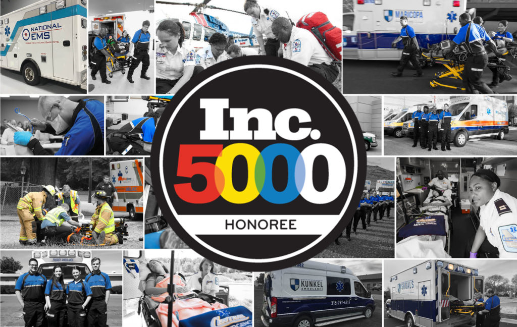 Meet the Priority Ambulance Family of Companies
Priority Ambulance is a dynamic, rapidly growing company with current operations in 13 states. The company has been listed for four consecutive years on the Inc. Magazine's list of the 5000 Fastest-Growing Companies in America. More than half of the company's 610,000 annual patient transports are in response to a public call to 9-1-1, while the balance of our transports originate through requests from health care facilities. Throughout its national service area, approximately 4,100 highly trained paramedics and EMTs staff a fleet of 830 state-of-the-art ambulances and support vehicles with the latest medical equipment and technology.
The Priority Ambulance family of companies has served and built trust in their communities for decades. We believe in the importance of preserving our companies' legacies and cultures by keeping the leadership, company names and brands in place when they join our family. Each local operation is autonomous in its decision-making and is supported with additional capital, resources and expertise from the national leadership team, as well as its sister companies.